MUMBAI: Art lovers can grab the opportunity to own prints by Lalitha Lajmi, one of India's best-known artists, at an online auction on August 10.
auction house Prinseps will feature 65 lots of works by Lajmi created around themes such as death, performance and the complexity of human relationships. The prints carry an estimate of Rs 25,000 to Rs 75,000.
The Lalitha Lajmi Prints auction will open for live bidding at 10 a.m. on August 10 and closes at 7 p.m. on August 11.
Lalitha Lajmi (b. 1932) is a veteran printmaker and artist who continues to paint in her home in Lokhandwala even at the age of 89. His five-decade professional background includes printmaking and etching, pen and ink drawings, oil and watercolor paintings. . In fact, she kept herself busy during the pandemic lockdown and painted two 21ft long Japanese scrolls with stories of family, aging, relationships, flowers, birds and animals.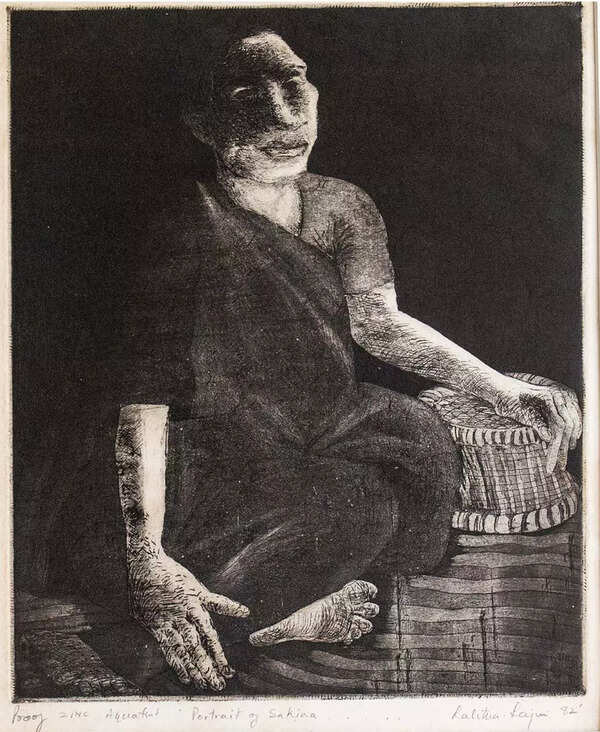 A Prinseps press release said, "This auction spans Lajmi's work from the 1960s to the 1980s, demonstrating elements of an autobiographical narrative with a continued presence of psychoanalysis."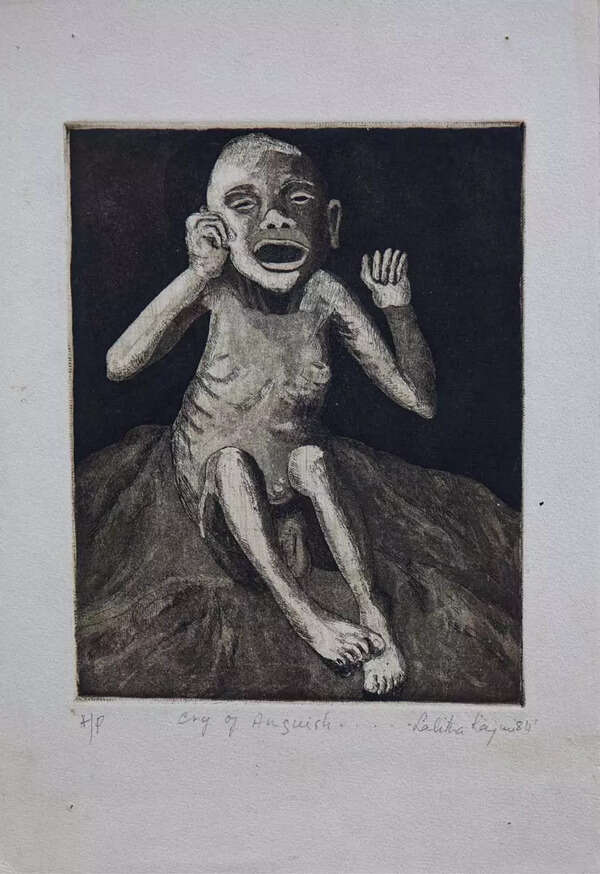 Lajmi was born with a natural creative edge. Her brother was legendary filmmaker Guru Dutt, her mother a multilingual writer and her father a poet. His filmmaker daughter Kalpana Lajmi rose to fame through films like "Ek Pal", "Lohit Kinare", "Rudaali" and "Darmiyaan".
Interestingly, Lalitha Lajmi's close association with film and theater has resulted in the use of masks as a recurring motif. She said: "The concept of masks came to me because of my daughter Kalpana. I often attended her theater rehearsals in college. I started making masks unconsciously. My masks were human, with feelings and emotions, unlike the decorative genre."
Highlights from this auction include 'The Masks', 'Death Reading a Book of Poems' and 'Portrait of Gangubai' based on the sex worker who fought for the rights of her community and Alia Bhatt performed in her biopic. Lajmi drew this detailed work in 1982. She says that Gangubai was Kalpana's guardian and often cooked meals for her.
Prinseps Vice President and Curator Brijeshwari Kumari Gohil said, "Lajmi's journey in printmaking involved a lot of self-study, reflection and guidance from some of India's great artists who were writing the art history with their work at the time. [availability of] printmaking lessons and marital responsibilities, [it was only] her passion, dedication and encounters with like-minded people that led her to create these beautiful works."
Interested participants can register at this link:
The auction is now open for proxy bidding.